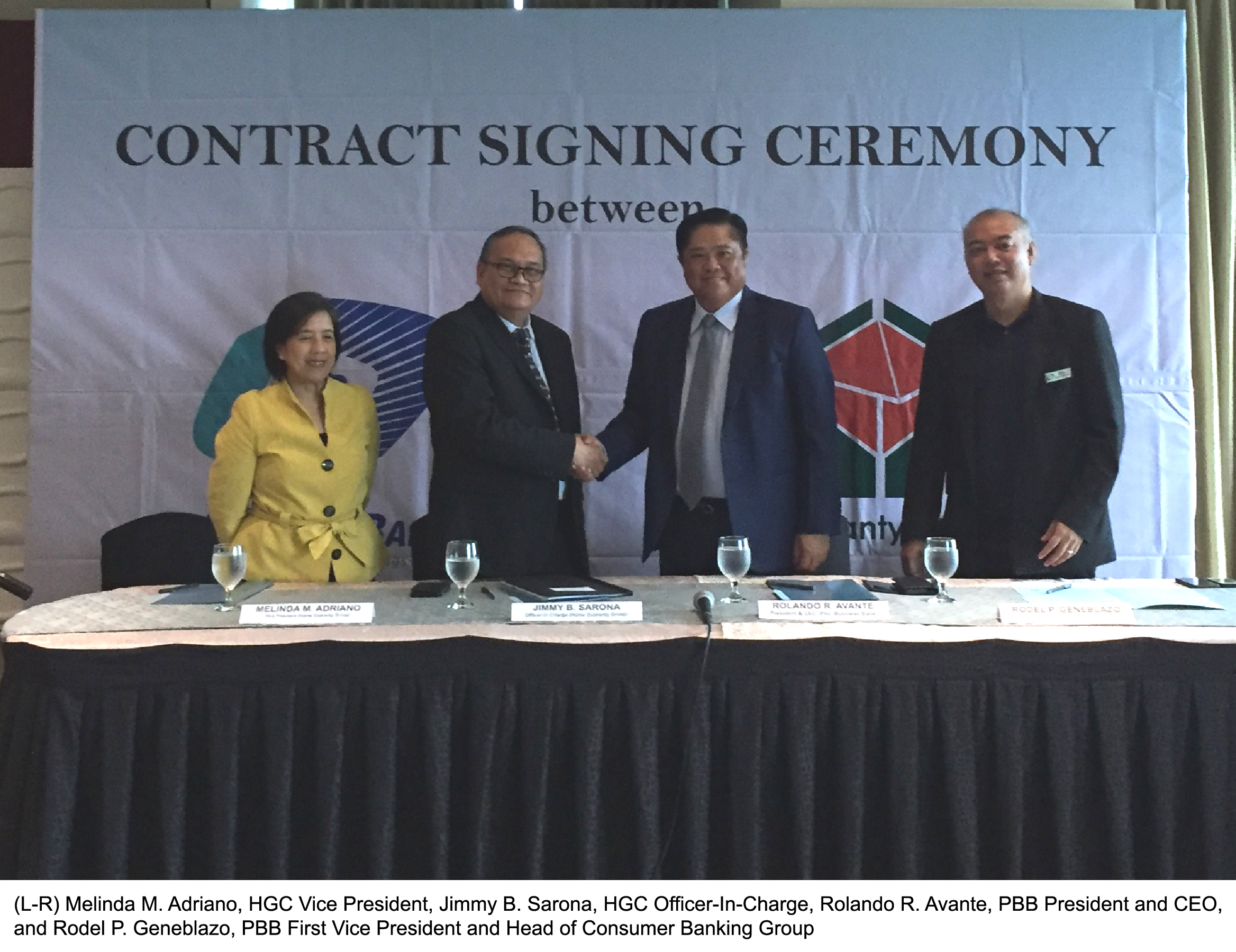 Philippine Business Bank (PBB) inked a deal with the Home Guaranty Corporation (HGC) on May 17 to expand its mortgage lending services to Filipinos across the country.
Through the partnership, HGC will provide PBB risk covers and fiscal incentives to support the lender's housing and mortgage programs. Rolando R. Avante, PBB President and CEO, and Rodel P. Geneblazo, PBB First Vice President and Head of Consumer Banking Group, were joined by Jimmy B. Sarona, HGC Officer-In-Charge and Vice President, and Melinda M. Adriano, HGC Vice President at the signing ceremony.
"It's an honor for us to be able to partner with HGC. Obviously, from our end HGC comes to be a big help in being able to expand more the business of doing end user mortgage lending," Mr. Avante said.