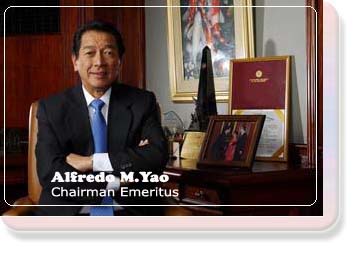 PBB was incorporated as a Philippine corporation and registered with the SEC on January 28, 1997 as "Total Savings Bank" and was granted the authority to operate as a thrift bank under the MB Resolution No. 29 dated January 8, 1997. The BSP issued a Certificate of Authority on February 6, 1997. On December 16, 1997, the SEC approved the change of corporate name of the Bank to "Philippine Business Bank (A Savings Bank)" which the shareholders believe better reflects the Bank's business thrust and focus.

The Bank's focus is to become the bank of choice of the SME market segment. The BSP defines small and medium enterprises to be any business concern with assets between Php 3 million to Php 100 million, excluding the land value on which the entity's office, plant and equipment are situated.
This focus on the SME market is driven by the size and potential of this particular market. According to a recent data from the Department of Trade and Industry, SMEs account for 99.6 percent of total registered enterprises. The Bank believes that the SME segment is the major source of entrepreneurship and economic dynamism which provide trade, manufacturing and outsourcing and services and help contribute to community and local development. Lastly, the Bank believes that the SME segment is underserved with most financial institutions focusing on the banking requirements of large corporations.
To become the bank of choice of the SME market, PBB has increased its branch presence in several commercial and industrial centres of the country and recruited branch and account officers with extensive client networks in these specific communities. The Bank's network grew from two (2) branches in 1997 to 160 branches with most branches located in areas with high concentration of small and medium businesses such as Caloocan, Malabon, Navotas, Valenzuela and Quezon City. PBB has also aggressively expanded its branch network in highly urbanized areas outside the Mega Manila such as Davao, General Santos, Bacolod, and Cebu. PBB believes that client proximity, understanding its targets' banking requirements, the reputation of its branch and account management staff within their respective communities, and the overall reputation of PBB, are the key growth factors in the banking business.