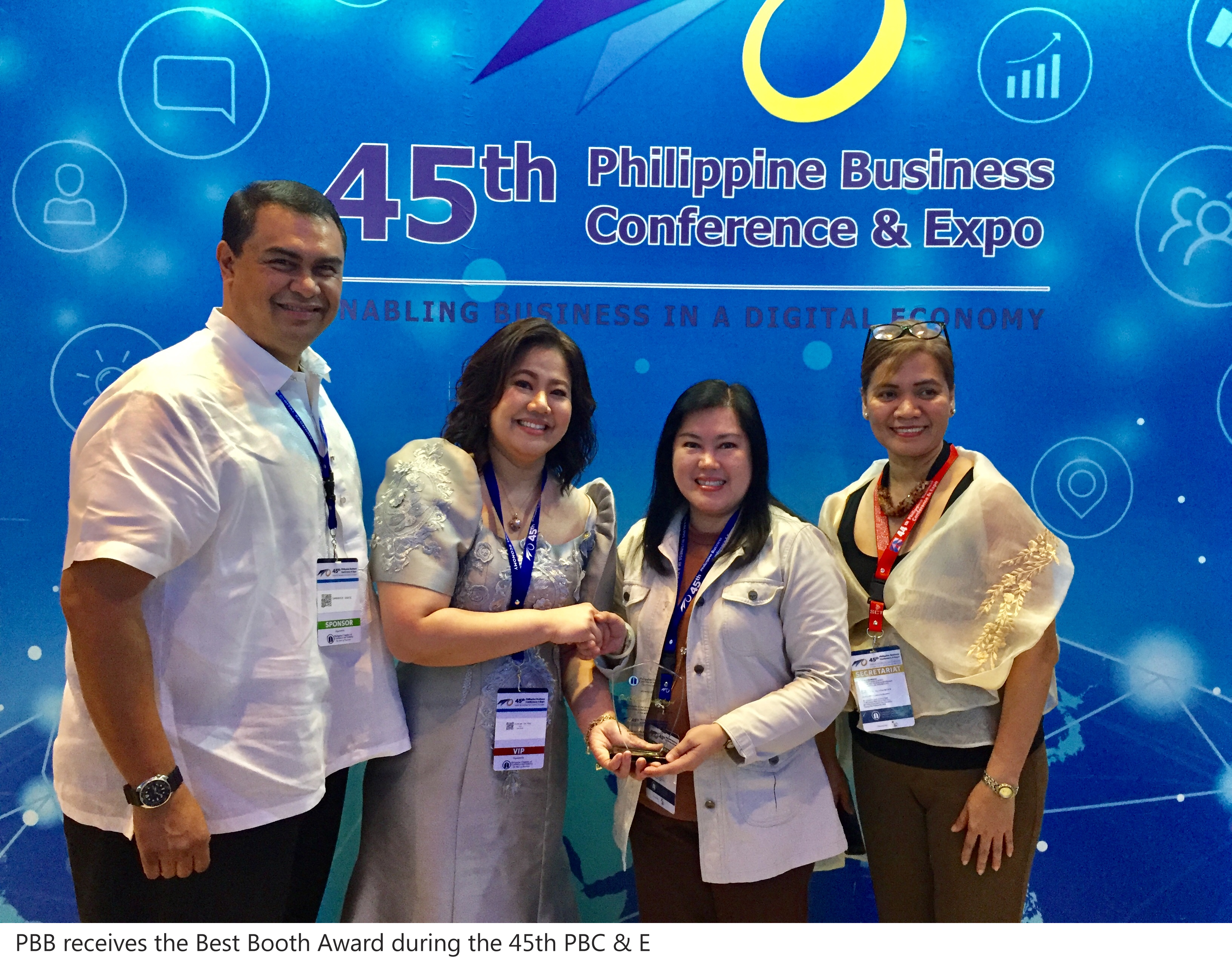 Philippine Business Bank (PBB) - the financial arm of the Yao Group of Companies participated in the biggest annual business conference of the Philippine Chamber of Commerce and Industry (PCCI) on October 16 - 17, 2019 held at the Manila Hotel.
The 45th Philippine Business Conference and Expo carried the theme "Enabling Business in a Digital Economy." The theme focuses on the dynamics of a digitally driven economy and its impact on people's growth and business sustainability.
Digital economy is seen to disrupt and transform traditional business models, thus, the current technologies exist to radically convert all aspects of a banking organization. PBB has seen the importance of embracing the digital transformation and started to create compelling products and services to revolutionize customer experience across a variety of sectors.
Over the last four decades, the PBC & E has served as a platform for PCCI members and partners both in the private sector and government to converge, dialogue and come up with policy recommendations to better improve the business environment in the country.
Meantime, this year's PBC honored innovative entrepreneurs including Zest-O Corporation founder Alfredo M. Yao.