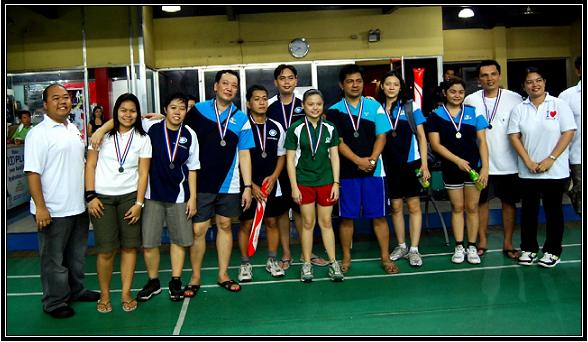 A highly motivated badminton team from the Philippine Business Bank (PBB) bagged the 2nd place in the Silver Category of the 7th BAIPHIL Badminton Tournament. The event was held on November 6, 2010 at the Yonex Badminton Club Gym in Mandaluyong City.
The PBB team was composed of 5 males and 5 females namely Enrico Teodoro and R.A. Bandoles from I.T., Tom Benlot and Mica Buan from Clearing, Anthony Fajardo from AMG-3, Jiña Jordan from Remedial, Rochelle Adriano from BLU, Alison Lucio from HRC, Rick Halasan from Malolos Branch and Revin Amponin from Sta. Maria Branch.
16 member banks participated in the recent tournament with the objective of promoting camaraderie.