Philippine Business Bank recently celebrated its Crystal Anniversary with the theme: "Rising to the Challenge. Focused to Serve." The event was jam-packed with more than 1,000 valued clients, special guests and friends of PBB, which was held last February 10, 2012 at the Golden Bay Seafood Restaurant located at Pres. Diosdado Macapagal Blvd., Pasay City. The successful event started with an invocation led by AVP Consorcia G. Lagunzad followed by the very interesting, light, casual and entertaining speech delivered by Chairman Francis T. Lee.
The program was given life by the Tsinoy TV hosts Willord Chua and Dorenett Yu who were the emcees of that night. They also dazzled the evening with their singing talents. To complete the event with total entertainment, dance numbers from the employees of PBB were also showcased just to drumbeat the raffle draws. Exciting prizes delighted the audience, from Zesto Products, Gift Certificates for the guests' shopping needs, LED TVs and Zest Air tickets for two (2).
The prizes were drawn by the Bank's Board of Directors (who wowed the guests with their matching outfits), Mr. Patrick Cheng - the President of the Chamber of Thrift Banks, and the most awaited guest, Gov. Amando M. Tetangco, Jr.

This event was graced by special guests like representatives of the different corporations from the banking industry, the media (a familiar face - Ms. Cheryl Cosim of TV5), PBB's sister companies and Richard Poon, who represented the showbiz industry.
Of course, the night will not be complete without the song numbers rendered by "The Crooner" Mr. Richard Poon who serenaded the guests (while they were having a sumptuous dinner) with several love songs that raised a romantic ambiance in the venue.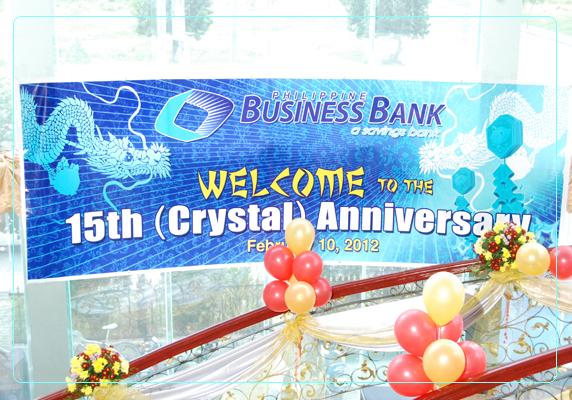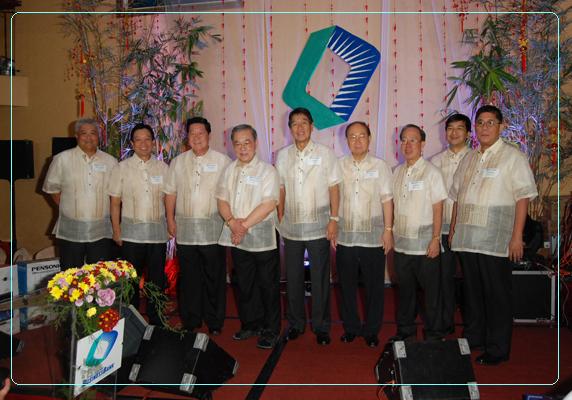 PBB Board of Directors (L-R: President & CEO Rolando R. Avante, Director Roberto A. Atendido, Vice Chairman & COO Peter N. Yap, Chairman Francis T. Lee, Chairman Emeritus Alfredo M. Yao, Directors Paterno H. Dizon, Honorio O. Reye-Lao, Jeffrey S. Yao and Amador T. Vallejos)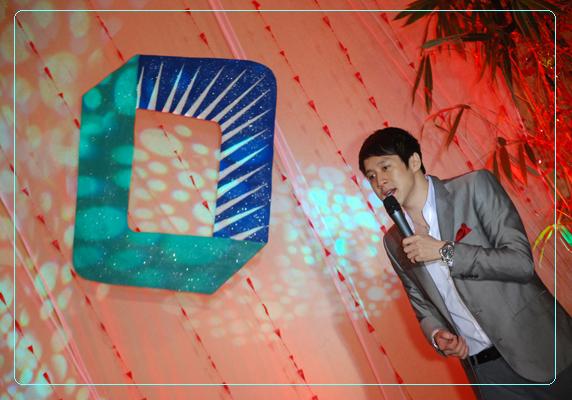 "The Crooner" Richard Poon serenading the audience.