Since 2005 BusinessWorld Publishing Corporation has been aiming to nurture SME development in the Philippines. Last April 19, they staged the first leg of their 7th Year Run of the Entrepreneurs Forum Series, held at the Centennial A of Manila Hotel. The second leg will take place at Oakwood Pavilion, Mandaue, Cebu City this August 2012.
The BusinessWorld Entrepreneurs Forum is a series of fora that answer SMEs need for valuable information on entrepreneurship concerns and SME program developments in the country. It is also a venue for the entrepreneurs to consult the resource speakers through an open forum or a "business consultants fair" after the session.
Philippine Business Bank participated in that event as one of the platinum sponsors – with much exposure via print and online ads, this Bank's move will help achieve our commitment to further raise the awareness of Filipinos, most especially the Bank's target market like the SMEs through Brand exposure.

With that, Philippine Business Bank aims to be the preferred bank of the entrepreneurs – Small and Medium, in size.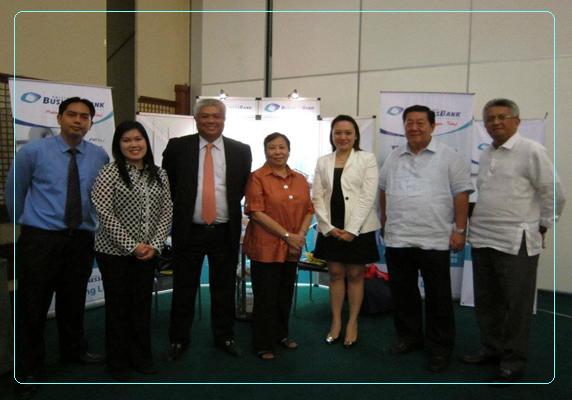 This event was attended by Anthony Fajardo, Judith C. Songlingco, the President & CEO – Mr. Rolando R. Avante, Dulce S. Dy, Queenie T. Sy, the Vice Chairman & COO – Mr. Peter N. Yap and Butch G. Serrano (not in the photo is Consorcia Lagunzad).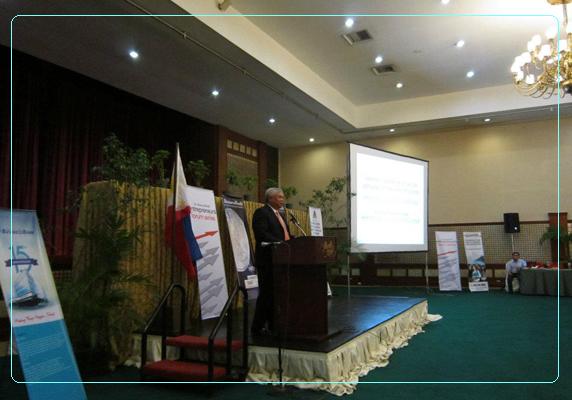 The President & CEO, Rolando R. Avante giving a brief background of the Bank, how it has successfully surpassed its targets ahead of schedule. Mr. Avante sounding off the Bank's thrusts, strategies and its plans of being publicly listed. The President & CEO also stressed that PBB is the Bank for SMEs, as he introduced the Officers present in the event – who were willing to accommodate all inquiries regarding the services of PBB that may suit the entrepreneurs need.